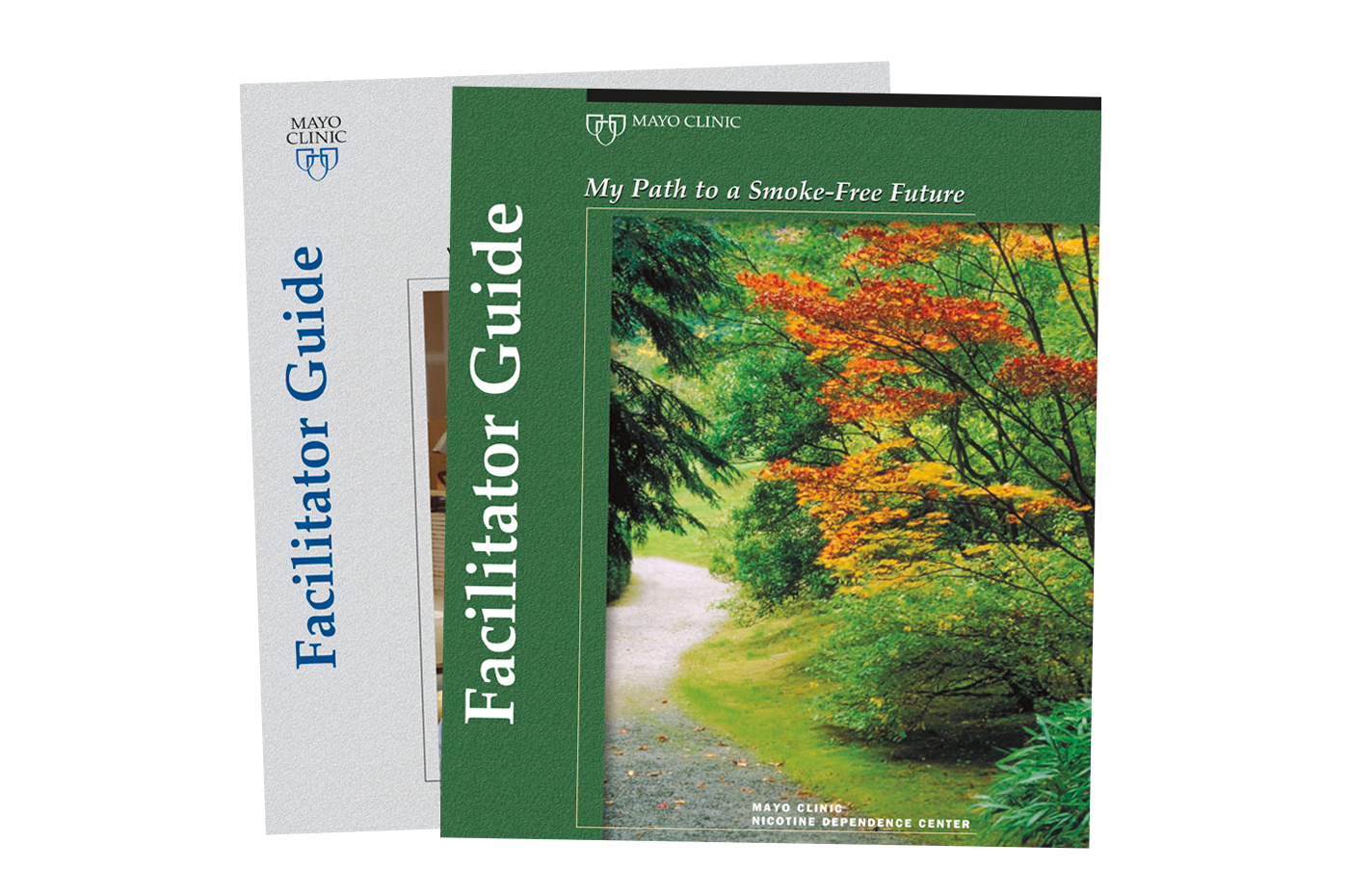 The Combination Starter Kit includes:
25 copies: My Path to a Smoke-Free Future
10 copies: Your Path to Smokeless Tobacco Freedom
35 copies: Medications to Help You Stop Using Tobacco
Facilitator Guides for both cigarette and smokeless tobacco workbooks
Laminated Graphic Cards for both cigarette and smokeless tobacco workbooks
Based on Motivational Interviewing, the patient intervention booklets are designed to be used in an interactive, patient-centered, comprehensive approach to the care of the patient with tobacco dependence. The booklets specific to cigarette or smokeless tobacco use created by the Mayo Clinic Nicotine Dependence Center physicians and Tobacco Treatment Specialists. The medication booklet is intended to provide the patient with a general overview of medication options and guidelines on how medications can help them through the stopping process. The laminated pages/cards of illustrations are suitable for office display and patient education highlighting key learning points for the patient.